Reviews & Testimonials
Welcome to our Reviews page. We invite our customers to leave a review on our website by clicking the "Create Your Own Review" button below, or on Google by clicking the Review us on Google logo.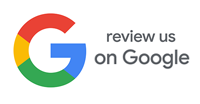 All Tech Transmission
Average rating:
12 reviews
Jan 10, 2019
City & State:
Fredericksburg va
Had my truck there for a transmission about a year ago very happy with there work friendly guys will be recommending them to all my friends and family. Very fair prices and fast work
Aug 7, 2018
The Best
City & State:
Local Guide Reviewer
The all around best transmission mechanic in the east coast.
Jul 7, 2018
Transmission Problem
City & State:
Google Reviewer
A few years ago, I bought a car from a used car lot, and shortly after I started having difficulty with the transmission. Had it looked at by AAMCO, who told me I needed a new trans....found out about Roger and had my car towed to his shop, found out that it had 3 bad sensors and a piece had broken off in the gear shift, making it not shift correctly. He is a very honest and fair man....
Feb 7, 2018
Pre-Purchase Inspection
City & State:
Manassas, VA
I made a big mistake when buying a car from a used car lot. I did not get a pre-purchase inspection performed. We learned the hard way that the transmission was shot. In fact the dealer had put something in the transmission case to temporarily stop the excessive leaking. Of course that lasted long enough for the used warranty to expire. I was desperate. My son needed his vehicle and I feared it was a goner. A friend suggested I go to see Roger Harris at ALL-TECH to see what he could do. Well, he FIXED it for a reasonable cost and my son got several years use out of it. I would highly recommend anyone to take their car to ALL-TECH.
Feb 7, 2018
Top Notch service A+A+A+
City & State:
Virginia Beach, VA
Take your ride here if you're having problems, this guy is trustworthy and knowledgeable. Top Notch service! I was out of town in Manassas VA and I thought my transmission had went out. Roger quoted me a great price in the phone conversation I had with him. Well when he got to looking at it he found out all it was, was the shift linkage. Reasonable charge for the hour he worked on it. Honest. Knowledgeable. Trustworthy. Bottom line is If you're near Catlett VA and have vehicle issues take your ride to All-Tech!
Dec 7, 2017
Excellent!
City & State:
Google Reviewer
Excellent and dependable service!
Oct 7, 2017
Fair Price
City & State:
Local Guide Reviewer
Roger always fixes things the first time and charged a fair price.
Aug 8, 2017
Top Notch
City & State:
Nokesville, VA
Top-notch! Clean shop, courteous, pleasant, honest and fair pricing. Have had transmission work on two cars done there .... one with 150k miles and another with 300k miles. Roger is so good that I'd have work towed to him hundreds of miles just to have him do the work.
Jun 7, 2017
Very Knowledgeable
City & State:
Google Reviewer
All-Tech, knew their business . Very knowledgeable. Would recommend these transmission people,to any and everyone.

Super guys. Definitely getting a Christmas card
Mar 7, 2017
Great Job!
City & State:
Occoquan, VA
Thank you, thank you, thank you! You did a great job on my transmission repair and general car service and you got it done quickly. I had to head out of town and needed my car. It was a critical event I had to attend and my transmission was not going to make the trip. You helped me with your honesty and knowledge. I know you were pretty busy at the time. I am grateful my brother recommended your shop. I was tentative as it was a drive to get to you, but you got the job done and did it right the first time! Enough said.