Reviews & Testimonials
Welcome to our Reviews page. We invite our customers to leave a review on our website by clicking the "Create Your Own Review" button below, or on Google by clicking the Review us on Google logo.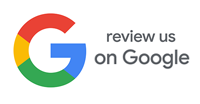 All Tech Transmission
Average rating:
33 reviews
May 2, 2022
City & State:
Mineral Virginia
I would just like to say that ALLTECH is hands-down one of the most professional experiences I have ever had .. Roger was very courteous, thorough, knowledgeable and professional .. He and his team fixed my car in a short amount of time, very quality work and saved me a small fortune.. I'm very grateful and highly recommend him and his crew to anyone!! BIG KUDOS!!
Apr 18, 2022
Highly Recommend
City & State:
Catlett, VA
Greeaaaaatttt place!
Feb 22, 2022
Honest Shop
City & State:
Prince William County VA
I will preface this by saying I do about 95% of the repairs on my vehicles and my trust is hard to earn. I started noticing some issues with my transmission which is outside my skill level. A good friend recommend All-Tech. Before calling in for a repair, I had extensively researched what was possibly causing the transmission problem and recommended solutions. When I called All-Tech and spoke to Roger, I explained the problem I was experiencing and without skipping a beat, he knew the solution. The solution was a simple transmission fluid change, which in the grand scheme, was the cheapest of fixes. Roger could've told me I needed a new transmission and I would've been none the wiser. I dropped my vehicle off and it was fixed by the next day (way quicker than I needed/expected). If you ever need a transmission repair, do yourself a favor and take it to honest folks at All-Tech.
Feb 1, 2022
The Best Transmission Place Around
City & State:
Fauquier County VA
All-Tech is the best! They towed my poorly lifted Suburban in to rebuild the trans many years ago. I was always having driveline problems with an otherwise great truck. Not only did they rebuild the trans perfectly but they also corrected the placement and geometry of the shafts and mounts for almost nothing and after that I had no more premature U-Joint or CV axle problems for over 100k miles thanks to Roger at All-Tech. Great guy, family owned business, great prices and great work! What else could you ask for!?!?
Dec 21, 2021
Highly Recommend All Tech Trans
City & State:
Calverton, VA
I highly recommend Roger. He is professional. He kept me informed of the process from when I called for an estimate to when he completed the job. My car runs great. I will call on him if I ever have issues and recommend him to my family and friends. Thank you again.
Dec 6, 2021
Expert Technician
City & State:
Catlett, VA
Roger is the best and smartest guy in No VA when it comes to transmissions!!! Without a doubt, he is the expert and go to transmission shop.
Nov 26, 2021
Professional, Efficient, Experienced
City & State:
Brentsville, VA
I was referred to All Tech by my mechanic. They were very professional, transparent, and quick to complete the job. Their pricing is very fair and transparent. I highly recommend them for transmission work.
Sep 9, 2021
Highly Recommend
City & State:
Calverton, VA
Love these guys. Super honest, knowledgeable, looking out for YOU the customer.
Jul 20, 2021
Highly Recommend
City & State:
Northern Virginia
Friendly, privately owned, responsive, and rates that are unheard of.
Jul 5, 2021
This is the place
This is the place and this is the guy for transmission and drive-train service. He rebuilt my truck's transmission 7 years ago (still strong @ 230,000 miles) and serviced the rear-end last week. Installed a new computer in the wife's sedan this week. Keep these oldies running.