Reviews & Testimonials
Welcome to our Reviews page. We invite our customers to leave a review on our website by clicking the "Create Your Own Review" button below, or on Google by clicking the Review us on Google logo.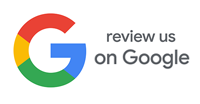 All Tech Transmission
Average rating:
29 reviews
Dec 21, 2021
Highly Recommend All Tech Trans
City & State:
Calverton, VA
I highly recommend Roger. He is professional. He kept me informed of the process from when I called for an estimate to when he completed the job. My car runs great. I will call on him if I ever have issues and recommend him to my family and friends. Thank you again.
Dec 6, 2021
Expert Technician
City & State:
Catlett, VA
Roger is the best and smartest guy in No VA when it comes to transmissions!!! Without a doubt, he is the expert and go to transmission shop.
Nov 26, 2021
Professional, Efficient, Experienced
City & State:
Brentsville, VA
I was referred to All Tech by my mechanic. They were very professional, transparent, and quick to complete the job. Their pricing is very fair and transparent. I highly recommend them for transmission work.
Sep 9, 2021
Highly Recommend
City & State:
Calverton, VA
Love these guys. Super honest, knowledgeable, looking out for YOU the customer.
Jul 20, 2021
Highly Recommend
City & State:
Northern Virginia
Friendly, privately owned, responsive, and rates that are unheard of.
Jul 5, 2021
This is the place
This is the place and this is the guy for transmission and drive-train service. He rebuilt my truck's transmission 7 years ago (still strong @ 230,000 miles) and serviced the rear-end last week. Installed a new computer in the wife's sedan this week. Keep these oldies running.
Jan 17, 2021
Trustworthy and Knowledgeable
A friend recommended Roger and I couldn't be more thankful. He was helpful, knowledgeable, and trustworthy. He has great customer service and great communication! My car runs beautifully now and the price was fair. If I ever need another new transmission, I know where I will go, without a doubt. Thank you, Roger!
Oct 16, 2020
Great Transmission Shop
City & State:
Fauquier County VA
Great transmission shop. Brought them a 700r4 with no 3 and 4 and they gave it back brand new.
Sep 27, 2020
Honest Mechanics
City & State:
Google Reviewer
All-Tech Transmission, Inc are honest mechanics. I really don't not like taking my cars anywhere else. I have had them working on the family Mini Van and even the wife's Mercedes. They have found A/C leak where other shops could not found the leak. All-Tech has also put in a new transmission in my everyday driver. (vibe GT). She runs like a dream still with 271,000 miles on her. Thank you All-Tech
Aug 8, 2020
Rebuilt Transmission
City & State:
Google Reviewer
All-Tech is the best! They towed my poorly lifted Suburban in to rebuild the trans many years ago. I was always having driveline problems with an otherwise great truck. Not only did they rebuild the trans perfectly but they also corrected the placement and geometry of the shafts and mounts for almost nothing and after that I had no more premature U-Joint or CV axle problems for over 100k miles until somebody on I-95 gave me the choice of hitting their 'Baby on Board' Accord or a GMC Savannah; I picked the Savannah, both vehicles were toast but everyone walked away without a scratch ?. If it weren't for that I bet it would still be going strong thanks to Roger at All-Tech. Great guy, family owned business, great prices and great work! What else could you ask for!?!?